E-Meter
Posted on September 25th, 2012
Greetings from TechLibrary,
I want to let you know that we have been very hard at work finding LRH materials and meters for you.
Here are some of our recent finds:
TechLibrary Special Purchases
ACC's!!!
We have just acquired two brand new sets of the $10,000, 1,000+ lecture Advanced Clinical Course CD sets. Each set is complete, untouched, and still in its original shipping boxes.
We rarely get in the ACC's. So, when they are gone, we do not know when there will be more.
Get your set of ACC's for only $2995 and shipped anywhere in the US for free!
Please email me for a quote on shipping to your country.
$695 Quantum Mark Super VII E-Meter
We have a beautiful black Quantum that came to us with just the lid and admin shield. The meter has a small cosmetic flaw in the clock LCD, which does not affect the meter's operation. I will ship the meter to you in a matching case, add a power supply and a pair of TechLibrary cans and leads. I will even ship this meter anywhere in the US for free!
New Basics & Congresses, Too
We have complete CD sets of the Basics and the Congresses at more than 80% off the bookstore price.
Vintage Finds
We have also been working hard readying our vintage meters and LRH materials for sale. In the process, I have found some items, the value of which is sometimes overlooked. I have made these available for immediate shipping:
1st Edition OEC Volumes
The Tech Vols contain the data of how to audit a person. But did you know that the OEC volumes contain the data on how to audit an entire organization? The data in these volumes are applicable to any group, any business, or to your life. You will find data in them that did not appear in the later edition OEC's, too.
We only have four sets of the 1st edition OEC Vols remaining. And they are priced very low. So, please get yours right away.
Mark V E-Meters
The Mark V has survived well but is often overlooked as the absolute gem it is. LRH audited on one. We have recently gone through our inventory of over 50 Mark V's and refurbished the best of the best.
All meters come fully charged with brand new cans, leads, power cord, and calibration resistors—everything you will need to use the meter immediately, straight from the box.
All meters have new batteries installed and are guaranteed to operate perfectly.
See TechLibrary's Current eBay Listings Here
As always, I like to hear from you. TechLibrary is very rich with LRH materials. So, please let me know what you need and want!
Sincerely,
Mike
Posted on October 18th, 2010
Posted on June 23rd, 2010
Thanks to all for your recent business!
I want to let you know that TechLibrary has been working very hard to bring you more LRH materials. And this week we have added a large number of new eBay listings.
Coursepacks
Coursepacks have proven to be very popular items at TechLibrary. And we have them at auction this week. Please check them out.
200 Titles on Buy It Now
The Buy It Now has also proven very popular. So, TechLibrary has listed even more LRH items that way. You will now find over 200 titles that are available for immediate purchase on Buy It Now. Many of the titles are hard to find. And, when these titles are gone, we do not know when we will have more. So, please visit TechLibrary right away and make your selections.
Lecture Series
We still have some very nice cassette series including some ACC's that have been newly placed on Buy It Now. If you missed our auction last week, you still have an opportunity to pick up some LRH lecture sets at very good prices.
Specialty
As you know, TechLibrary specializes in Scientology materials and meters. But this week we have added a couple items of special interest:
·        LRH Bust: This is the very aesthetic 11" high bronze bust of Ron. See it here.
·        Women's Clear Bracelet: Beautiful and unusual silver and ruby Clear bracelet. See it here.
10% Off All Meters
TechLibrary currently has an excellent supply of Mark V, VI, VII, and Quantum meters ready for immediate shipment, all with free domestic shipping. Just mention this email for a 10% discount.
Auctions End This Sunday
The current auctions end this Sunday, June 27 starting at 12:18 pm Pacific Time.
Please visit TechLibrary early to put in your bids or grab the Buy It Now items.
As always, I hope to hear from you.
Mike
Posted on April 1st, 2010
Saturday, 13 February 2010 01:05
Special thanks goes to Tommy Davis for leaving the Mark VIII Ultra E-Meter designs laying around. It's only natural he would make mistakes. ~ FreeSpirit
Hello to all Independent Scientologists.
Maybe you've heard rumors of a new e-meter. Here is the story.
During the evolution to create the Mark Super VII Quantum, the idea began to create a new E-meter using digital technology. In 2000 a project was launched to get this going.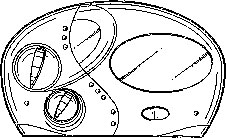 Some of the goals for this new design included,
1) Make it cost 1/10 of the current Quantum Mark Super VII to produce.
2) Vastly upgrade/improve the existing design which is somewhat heavy and clunky with its snap-on shield.
3) Give it at least ten times the precision of the current E-Meter as far as the reads and F/Ns are concerned.
4) Set the retail price under $1,000.
5) Make it possible to update its software via the Internet like an iPod so sending in the meter every two years for a new "Silver Certificate" are unnecessary.
Read the rest of this entry »
Posted on March 26th, 2010
This article is writen by David St. Lawrence – a Grad V auditor, OT VII who spent 20 years successfully using the technology described by L Ron Hubbard to help others and to help oneself.
http://possiblyhelpfuladvice.com/?p=547
The Internet is a great help for someone trying to recreate history from the sanitized version that is passed on to us by those who should know better.
I was active in Scientology for at least twenty years and this is the image I remember from books and promotion on the history of the e-meter.
I always admired Ron's calm and compassionate expression and wondered who the subject was. What I didn't know was that this was a complete fraud may have been an early "Photoshop" job.
If you look at the next picture, it appears that a photo of Ron had been carefully pasted over the image of Volney Mathison! (On the other hand, a very close inspection of some online images suggests that it might have been the other way around.) These images represent contrary facts, which always bear looking into.
Read the rest of this entry »
Posted on January 14th, 2010
An e-meter is an electronic device that measures a human's resistance to a small electric current. The device is particularly used by Scientologists in a process called auditing.
An e-meter is a specific type of a more general device called a Wheatstone Bridge. In the 1950's several early associates of L. Ron Hubbard modified the Wheatstone Bridge into a smaller device run on batteries.
Read the rest of this entry »